Dyson manufactures long-lasting vacuum cleaners with robust construction, advanced filtration systems, and unique ball technology. All Dyson vacs undergo rigorous testing so that these vacuums can precede an immaculate brand reputation and offer an outstanding cleaning experience. However, the lifespan of these high-end machines largely depends on how users use and maintain them. In this post, we'll shed light on the average self-life of Dyson vacuums and share tips on how you can make your Dyson vacuum last longer. Keep reading!  
How Long Do Dyson Vacuums Last?
Dyson vacuum cleaners are well known for their long-lasting durability. Typically, A Dyson vacuum will last from 5 to 10 years with proper maintenance. To boost the durability of your Dyson vacuum cleaner and enhance its lifespan, maintain the following tips regularly:
Regular washing of the filter
Replacing the dust bag in a timely
Picking up recommended dirt for specific models
Replace the battery if it dies
Avoid cleaning wet or damp surfaces, leaves, or very large debris if it's not recommended.
See Also: Moosoo Vs Dyson
How Long Does Dyson Cordless Vacuum Last?
Dyson cordless vacuum like the Dyson V11 can last up to 10 years, and its battery duration is up to 120 minutes (about 2 hours). Dyson also produces premium cordless vacuum cleaners, mostly stick vacuums, that can last even more than 10 years if you follow care instructions properly.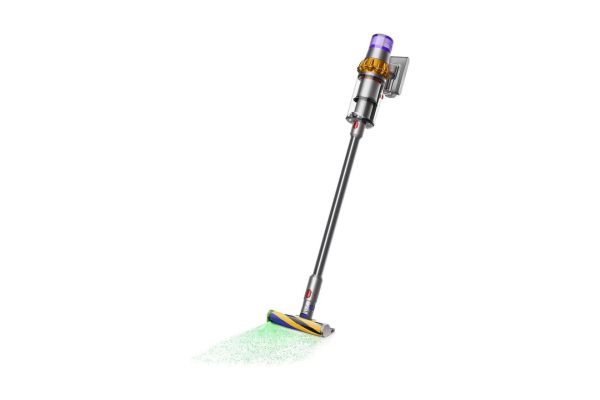 How Long Does Dyson Corded Vacuum Last?
Depending on how you use it, a typical Dyson corded vacuum cleaner can last from 5 to 10 years. Most of Dyson's corded vacs are upright, durable, and easy to operate.
How long does the Dyson Robot Vacuum Last?
Dyson also produces premium robo-vacs like this- Dyson 360 Heurist Robot Vacuum requires low maintenance yet lasts up to seven to ten years.
How Long Does A Dyson Vacuum Cleaner Filter Last?
Non-washable Dyson filters last six months up to one year, depending on how frequently the filter gets dirty. On the other hand, washable filters will last longer, up to five years. The durability of washable filters also depends on how it's maintained. If you clean the filter regularly after finishing your regular cleaning tasks, it can even last as long as the vacuum runs.
How Long Does Dyson Battery Last?
Dyson batteries usually last up to 6 years, including its two-warranty period. If the battery gets damaged within the warranty period, you should get a free replacement. Otherwise, you must spend on a new battery.
How Do I Know If My Dyson Is Dying?
If your Dyson vacuum doesn't perform as effectively as it did before, it indicates the vacuum needs troubleshooting. Find some facts based on which you can determine whether you need to ditch the Dyson:
Lower Suction Power
If the Dyson vacuum dies, its cleaning capacity will drop significantly. Its suction capacity won't be the same as it was and may not pick up the dirt effectively.
The Battery Won't Support
A dying Dyson vacuum cleaner won't perform well even if you replace the old battery. Even if the battery is fully charged, the machine will not be able to cooperate with its own suction capacity.
Unusual Annoying Noise
If the Dyson is dying, it may produce non-repairable disturbing noise due to mechanical malfunctions. As a result, you won't be able to use the machine.
How Can I Make My Dyson Vacuum Last Longer?
Dyson vacuums are widely known for their durable built quality, effective cleaning capacity, convenient use, and long-lasting self-life. We have already mentioned that a typical Dyson vacuum cleaner can last from 5 to 10 years. However, proper maintenance can enhance its durability even more. Here are some expert tips that can make your Dyson stand out exceptionally well:
Use The Dyson Vacuum As It's Intended For
Vacuum models can be specially designed for picking up smaller or larger debris, dry or wet mess, and pet hair. Some models are good at cleaning corners and hard-to-reach areas. That's why it's recommended to inspect the Dyson model you're purchasing and understand its purpose. If the vac is designed for fine dirt, you should not clean water or damp surfaces with it.
See Also: Can You Vacuum Glass With A Dyson
Cleaning Maintenance
It's imperative to clean the machine regularly, each time after the cleaning session, to make your Dyson vacuum cleaner last longer. As a result, it will help you clean household surfaces conveniently and prevent clogging or accidental shut-off.
Make Sure Necessary Replacements
Dyson produces high-end bagged vacuum cleaners, and those dust bags need to be replaced from time to time. Otherwise, an overloaded dirtbag can potentially damage your Dyson vacuum. Besides, you may also need to replace the battery if it drains faster and continuously fails to provide adequate suction speed to extract stubborn dirt. Our experts discourage running a vacuum cleaner with a down-graded battery.
What Is The Common Problem With Dyson Vacuum?
Clogging or getting stuck is a common problem with Dyson as well as other vacuums. When you run the Dyson vacuum cleaner over the surface, it extracts and picks up the dirt on its way. The collected dirt, like sand or powdery elements like pollen, often clogs the vacuum filter, cyclone unit, hose, or brush bar. If you don't clean the machine after completing regular cleaning tasks, this blockage will reduce its cleaning capacity and lead to loss of its cleaning capacity and potential damage.
Final Words
Investing in a Dyson vacuum helps to keep household surfaces tip-top and germ-free. Due to its long-lasting durability, Dyson is recommended by professionals as well. However, you must maintain and clean the Dyson for a better cleaning experience. We hope this article has covered everything you need to know. Now, use your Dyson vacuum worry-free.