Cordless vacuums bring revolutionary changes that make life a hundred times easier. Nowadays, technology has made these vacuums more advanced, ensuring effective cleaning solutions. Moosoo and Dyson are among the most trusted vac brands out there. Between Moosoo and Dyson, Moosoo is more affordable, whereas Dyson offers premium solutions. To find out the best cordless vacuum and help you get the vacuum that fits your requirements, we have tested two of the most reliable brands, Moosoo and Dyson. Scroll down for a detailed comparison and our experts' verdict.
MOOSOO Cordless Vacuum: Brand Overview
Moosoo cordless vacuum cleaners are mostly on your budget, versatile, and easy to use on multiple surfaces. It works efficiently through its powerful yet quiet motor and standard battery. Similar to other well-known vacs, Moosoo cordless vacuum cleaners also include additional cleaning accessories, like motorized brush heads and crevice tools, which are handy in cleaning hard-to-reach areas. Besides, Moosoo features decent and easy-to-clean dustbins with effective filtration systems. Overall, Moosoo cordless vacuum cleaners are affordable yet effective performers offering the uncompromising best value for money.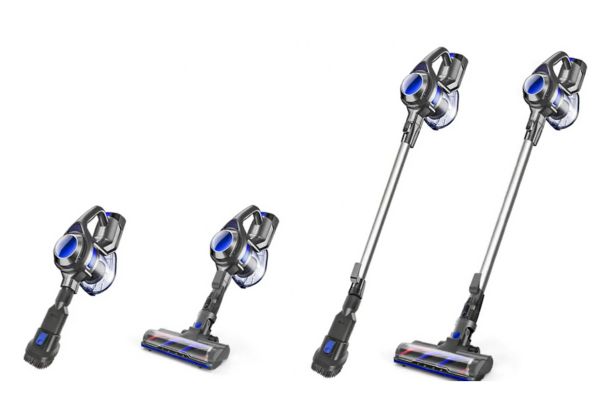 Dyson Cord-Free Vacuum Cleaner: Brand Overview
Dyson is a premium vacuum cleaner production that offers several high-end and innovative vacs, utilizing powerful motor and cyclone technology. Dyson cordless vacuum cleaners are equipped with strong suction power and capture dust particles. Their ergonomic designs and convenient features include a longer run-time of up to one hour, highly efficient cleaning tools, easy-to-use dirt tanks, and more advanced filtration systems that capture allergens and expel cleaner air. You can effortlessly keep your house tidy with those beast-like Dyson cordless vacuum cleaners.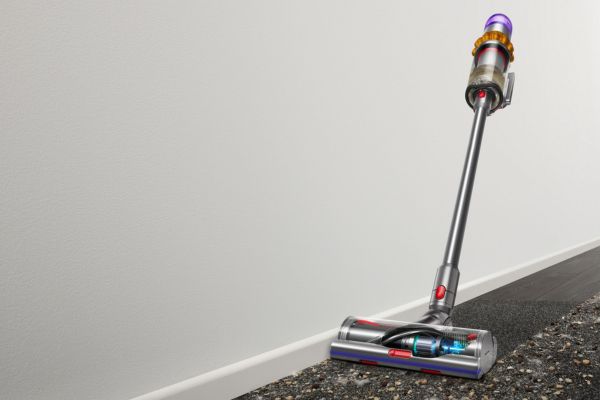 Moosoo vs Dyson- Pros & Cons
Pros of Moosoo Cordless Vacuum
Offers affordable options
Adequate suction power
Lightweight and portable
Includes additional tools
Often features HEPA filter
Cons of Moosoo Cordless Vacuum
Battery drains faster at max speed
Prone to damage without maintenance
Pros of Dyson Cordless Vacuum
High-end vacuum cleaner
Stronger suction power
Advanced filtration system
Ergonomic designs
Easy to operate
Cons of Dyson Cordless Vacuum
The battery is not removable
See Also: Moosoo Vs Tineco
Key Features- Moosoo Vs Dyson
To examine the key features of Moosoo and Dyson vacuums, we have picked the two best vacuum cleaners in our lab- Moosoo K17 and Dyson V7. Our experts have figured out the following key features of Moosoo and Dyson vacuum cleaners:
Moosoo K17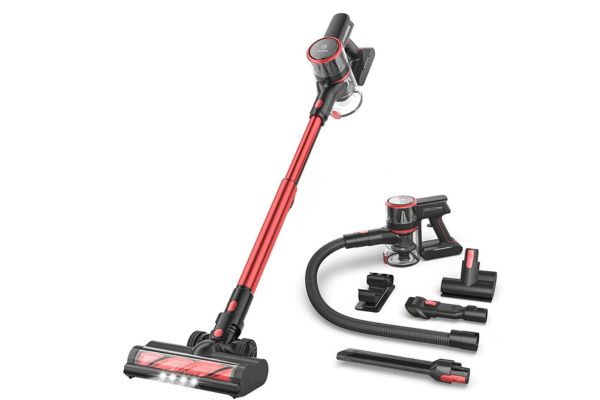 Moosoo K17 features two power levels and a motorized floor head that you can use until the battery is completely drained. Based on your needs, you can use these speed levels for up to 30 minutes to remove embedded dirt on the surface.
While operating, its swivel steering rotates the head, making the cleaning session much easier than those fixed vacs.
Its HEPA Filtration traps fine dust particles up to .03 microns efficiently that won't return to the air again and keeps your home hygienic.
It's convenient in its handheld mode, which is compact, lightweight, portable, and cleans well.
This cordless vacuum has LED lights, which are helpful to see while cleaning hard-to-reach areas.
Dyson V7
Dyson V7 has multiple power modes and a digital motor which provides effective cleaning sessions of up to 30 minutes.
Its low-profile head and other additional cleaning accessories will allow you to clean the hard-to-reach areas under furniture.
This cordless vacuum features cyclonic technology that creates superior force while cleaning. As a result, Dyson vacuum cleaners can extract stubborn dirt from carpets and other surfaces.
Dyson V7 has a slightly larger dustbin capacity than the Moosoo vac; its hygienic dustbin emptying system will allow you to clean the bin more conveniently.
Key Features: Comparisons Table
| | | |
| --- | --- | --- |
| | MOOSOO K17 vacuum cleaner | Dyson V7 vacuum cleaner |
| Dimensions | 45 × 9 × 8.5 inches | 8.2 x 9.8 x 49 inches |
| Weight | 2.84 lbs. | 5.3 pounds |
| Cleaning path width | 10″ | – |
| Battery voltage/mAh | 22.2 V / 2200 mAh | 22.2 V / 2200 mAh |
| Expected run-time | 30 mins (15 mins in MAX mode) | Up to 30 minutes |
| Charging time | 4 hours | 3.5 hours |
| Floor compatibility | Hard floors, low and medium pile carpet | hard floors and carpets |
| Filter | HEPA | HEPA |
| Bin capacity | 0.4L approx. | 0.52L approx. |
Detailed Comparison Between Moosoo vs Dyson
Suction power
In tests, the Dyson V7 has better suction capacity than the Moosoo K17. Dyson can work effectively on different types of floors, including medium pile carpets. On the other hand, K17's standard-setting won't be able to deep clean medium or high-pile carpets like the Dyson vac can do. So, Dyson wins the race when it comes to suction capacity!
Filtration
Both the vac's filters can trap small particles up to 0.3 microns. Moosoo features a fully sealed 4-stage filtration system, which prevents the trapped particles from returning to the air. Similarly, the Dyson traps 99.9% of tiny particles and allergens and keeps your air fresh and clean.
Battery capacity
Between Moosoo and Dyson, both vacuum cleaners (Moosoo K17 and Dyson V7) come up with 2200 mAh lithium-ion battery packs that last up to 30 minutes. If you use the highest suction modes, then the battery will drain faster.
Compared to the Moosoo K17, the Dyson V7 takes less time to recharge. However, unlike the K17, Dyson features fixed batteries, so you won't be able to use additional batteries if needed.
Moosoo vs Dyson: Our Recommendation
After completing rigorous tests and determining all the significant differences between Moosoo and Dyson vacuums, our experts recommend the following:
Moosoo cordless vacuum cleaners if you're on a budget. Moosoo vacuum cleaners provide the best value for money by their standard cleaning performance.
Buy a Dyson cordless vacuum cleaner if you're looking for a high-end vacuum cleaner. Dyson cordless vacuums are more versatile; they effectively clean embedded dirt and fine particles, and at the same time, Dyson vacuums are easy to maintain.
Final Words
Both Moosoo and Dyson produce fabulous vacuum cleaners which are widely popular among users. Neither Moosoo nor the Dyson vacuum cleaner will disappoint you if you use them with proper maintenance. Whatever you use, if you clean and maintain regularly, both vacuums will last for a long time.