Personalizing living area may turn apartments close to the heart and best reflects our lifestyle and personality. Whether you own an apartment or rent for a living, you might have carried something from your previous habitat; when attached, you can call any place a home. Attaching something often requires making holes in walls. It's not a hassle if you are an owner; however, as a renter, it's better to check if you have permission to drill. In this post, we'll shed light on the topic of drilling holes in apartment walls and inform you of everything you need to know, including the repair allowance, damage or repair cost, and much more.   
Can You Drill Holes In Apartment Walls? Is There Any Restriction?
Yes, you can drill holes in apartment walls if it is in the agreement. If not, you can directly knock the authority to get permission. In most cases, there is no strict restriction, and you'll be allowed to drill or nail small holes in apartment walls on condition that you'll fix the wall before the lease ends.
See Also: How To Install SimpliSafe Doorbell Step-by-Step
What To Consider Before Drilling Holes In The Apartment?
Lease Agreement
Check out the lease agreement to see if there are any specific rules or restrictions regarding the renewal or any modifications to the property. Some landlords or rental agreements may not allow drilling holes or ask you to follow specific guidelines for drilling.
Obtain Permission
If nothing is mentioned in the agreement, talk to your landlord or property management and obtain permission before drilling holes in apartment walls. Discuss your requirements and, at the same time, ensure you have clear consent to proceed with drilling. It's better if you can manage written consent.
Apartment/Wall Structure
Consider the wall's structure before proceeding with drilling. Load-bearing or concrete walls may require specialized equipment or professional assistance to nail small holes or drill. Besides, remain careful to avoid making wear and tear on the electrical wires, pipes, or other hidden fittings.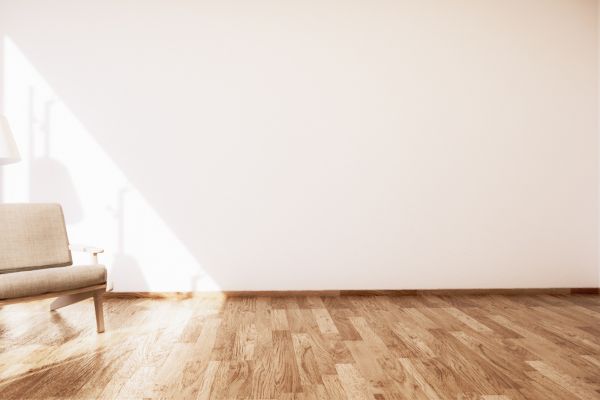 Precautions
While drilling, take necessary safety precautions, including safety goggles, gloves, and a dust mask to protect yourself. Ensure you have the right tools with the drill machine, such as the correct drill bit for the wall type.
Documentations
Most agreements require returning the property as it was before your rent. So before drilling, document the existing condition of the apartment. You can capture photos or videos of the property to have evidence of the pre-drilled state. This can be useful in case of any disputes or while restoring the apartment later.
What Can Happen If You Drill Holes Without The Permission Of Landlord?
Can you drill holes in apartment walls without the permission of the landlord? No, you should not drill holes without permission.
Although you'll be allowed to drill on apartment walls based on certain rules, it's safe to make sure you have permission. Otherwise, you may have to count charges for various reasons, including lease agreement violation (if any) or property damage. Other than that, you may also face a deduction from the security deposit or even legal consequences against repair and restoration obligations for making any massive blunder.  
Common Reason For Drilling Holes In The Apartment
We may need to drill holes in walls for various reasons. Here are some reasons:
Mounting bookcases or shelves
Hanging artwork and pictures
Installing curtain rods or blinds
Securing wall-mounted electronics
Mounting Tv and securing them
For wall-mounted mirror and storage set-up
Or electrical wiring or installations
How To Drill Hole Without Damaging Apartment Wall
While drilling, it's better to remain careful so that you can avoid damaging walls. You can utilize our following tips on how to drill holes without damaging the apartment wall:
Mark The Drilling Spot
Plan and mark the place where you want to drill. Otherwise, drilling in the wrong spot or inaccurate measurement may take more toll on you.
Use The Appropriate Tool
The machine you use for drilling should be good in quality that ensure your drill bit works accurately. A standard drill with a masonry bit is good for drilling into concrete or brick walls; for drilling into drywall, a standard bit should suffice.
Drill Slowly
Excessive force can damage your apartment walls potentially. That's why it's recommended to drill gently with consistent pressure.
Begin With Small Holes
Initially, start with drilling small holes; use a smaller drill bit initially. It will help you drill conveniently with accuracy.
Use Anchors Or Wall Plug
For mounting heavier items or drilling into drywall, it's recommended to use appropriate plugs or wall anchors to hang whatever you want to hang with adequate support.
How To Repair Holes
Often, it's in the agreement that the apartment should remain as it was when you terminate the lease. So, in case of drilling, you must repair or fix the holes before leaving for good.
There are multiple methods of repairing drilled holes, like using single or two-coated plaster or ready-mixed plaster. Among them, two-coated plaster lasts longer. In this method, you must use plaster twice- one layer over another, whereas in a single coat, one layer of plaster is applied.
Note: To fill the deep holes, it's recommended to apply single and double-coated plaster. However, if there are small holes in your apartment walls, use ready-mixed plaster to repair them. If you're unable to fix it by yourself, ask for professional help for better finishing.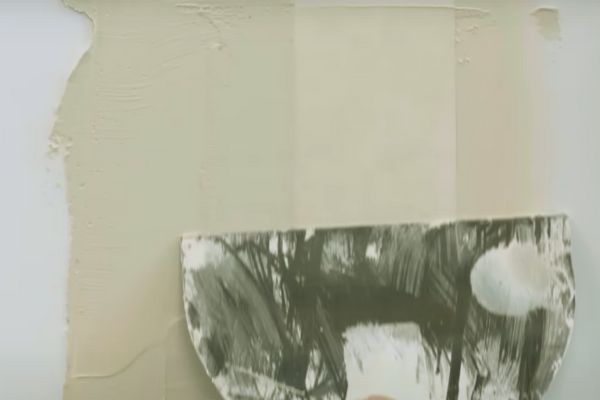 Things To Do Instead Of Drilling Holes Into Apartment Walls
Although it's usual to drill holes in apartment walls, what to do if you're not allowed to do that, or you personally don't prefer drilling? Here are some alternative ways to drill the walls:
Adhesive Hooks and Strips
Adhesive hooks or strips are convenient alternatives to drilling on apartment walls. You can use them for hanging pictures or a mirror on the wall. Adhesive hooks can support up to 11 lbs, whereas strips can hold up to 7 lbs. One thing to bother about: if you have painted walls, the paint may come off while removing the hooks. However, you can repaint the wall, which is much easier than repairing the drill holes.
Monkey Hooks
Monkey hooks are handy for drywalls and can hold up to 50 lbs. Monkey hooks are often called press-in hooks that don't require a power drill to install. All you need to do is just rotate the hook on the exact spot of the wall until it's fixed accurately. Then, you can easily hang your desired items on walls.
Other Alternatives
Leaning items on walls, like frames and mirrors, is also a common practice instead of drilling walls. If your home has less traffic, especially kids, then you can conveniently place items to lean on walls. You can also hang any frame on bookshelves, which is also trendy and stylish.
Arranging easels and decorating your home with them is also a handy and classic alternative to drilling walls. Easel arrangement looks better in a larger space where you can personalize any space as you dream.
Can You Drill Holes In Apartment Walls In NYC?
Yes, you can drill holes in apartment walls in NYC if you have permission or written consent on this. Some owners may not like you to drill on walls since it can potentially damage the property. In that case, check if you have permission from the apartment owner or the manager before drilling.
Final Words
So, if you live in a rented apartment, you cannot drill holes in apartment walls without permission. For you, the safest option can be choosing an apartment that ensures repair and drilling task allowance in the contract along with the security deposit. Later, you won't be charged for drilling holes in apartment walls.