Most doorbells out there feature full-HD resolutions 1080p or lower 720p. Arlo and Eufy doorbells, on the other hand, offer some unique models featuring 2K or 4K stellar resolutions. These types of smart doorbells feature smart alerts and advanced technology that enhance the security of your apartments or front yard. However, in comparison between Arlo and Eufy Doorbell, which one would you prefer?
If wired installation means no hassle for you, or you have existing wiring in a convenient place near the door, we recommend the Arlo Essential Wired video doorbell camera. On the other hand, for those who mostly prefer wireless installation and want local storage to avoid monthly subscription fees, the Eufy security video doorbell is the best doorbell to choose from. This article includes details comparisons between Arlo and Eufy to help you decide the best doorbell worth bragging about so you can choose the perfect fit for your needs.
Arlo Vs Eufy Doorbell:
Arlo Doorbell Review: Arlo Essential Wired In a Nutshell
Arlo is well-known for its wireless security cameras, but the Arlo Essential Video Doorbell is Arlo's one of the most popular products, which is wired. This wired doorbell comes with various convenient specs, including a higher 2K HDR resolution for clear visibility, better night vision, convenient design, and easier installation despite being a wired model. On top of it, if you're ready to spend some extra bucks, then you can enjoy premium perks like smart motion detection and customized zones to capture motion activities, and much more!
Pros
High-resolution HDR footage
180-degree wider field of view
Infrared night vision up to 20ft.
Effective motion sensor
Compatible with Alexa
Cons
Wired installation can be a hassle
Eufy Doorbell Review: Eufy Security Video Doorbell In A Nutshell
If the monthly subscription fees of other doorbell cameras bother you, look at the Eufy Security video doorbell, one of the best wireless doorbell cameras to keep away intruders or prevent porch theft. Although, this battery-powered doorbell is versatile since you can install it via wiring (if needed). Besides, users mostly find this Eufy doorbell convenient due to its local storage facility. Other than that, Eufy also offers 2K super stellar footage quality, longer battery life, and features a 180-degree field of view.
Pros
Easy wire-free installation
Longer battery life up to 180 days
The monthly subscription is not required
2K higher resolution
Convenient local storage
Cons
Requires Eufy HomeBase hub
Arlo Vs Eufy Doorbell Comparision Table
| | | |
| --- | --- | --- |
| Features | Arlo Essential Wired | Eufy security Video Doorbell |
| Resolution | 2K | 2K |
| Field of view | 180-degree | 180-degree |
| Aspect ratio | 1:1 | 4:3 |
| Connectivity Technology | Direct Wi=Fi | Via Hub or Base station |
| Night Vision | Up to 20 ft | Up to 5 ft |
| Source of power | Plug-in | Battery |
| Audio features | Two-Way audio | Yes |
| Cloud storage | Yes | Yes |
| Local storage | No | Yes |
| Price | $149 | $199 |
Arlo Vs Eufy Doorbell: Details Comparison of Arlo Essential and Eufy Wireless Video Doorbell
Monitoring
Both Arlo and Eufy provide clear footage quality of 2k resolution, but the difference is you cannot monitor Eufy without a subscription fee. Since the Eufy comes with local storage, it can save footage locally that you cannot access remotely.
On the other hand, Arlo comes with a monthly subscription fee, allowing you to monitor and view live streams whenever you want to check or get alerts.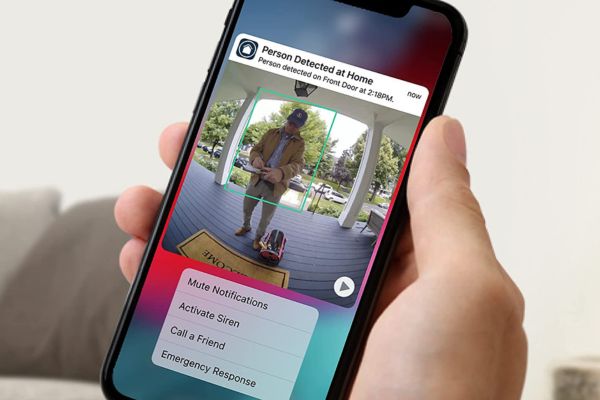 Installation
Between Arlo and Eufy doorbells, both brands produce handy doorbells- wired and wireless models. Among them, wired doorbells like the Arlo Essential can be slightly tricky to install, especially if you don't have any existing wiring in a convenient space. Conversely, the Eufy Video Doorbell (battery-powered) has both wired and wireless installation processes, so you can mount the doorbell based on your preference.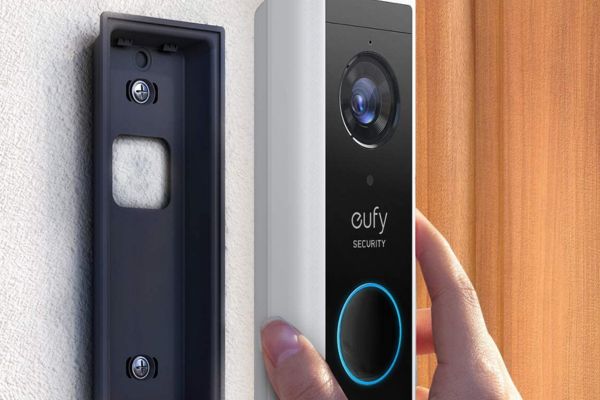 Storage
Arlo Essential doesn't feature local storage capacity, so you must subscribe for cloud storage. On the other hand, the Eufy Security Video doorbell has both local storage (16 GB) and affordable subscription plans, so you can choose any of these as per your needs.
See Also: Can A Buzzing Doorbell Cause A Fire
Smart Home Integration
Between Arlo and Eufy doorbells, both are compatible with smart home integration. However, to use Homekit with Arlo devices, an Arlo Smart Hub or base station is required. Smart Hub or base station is used to connect devices like doorbells and other home security devices with Wi-Fi.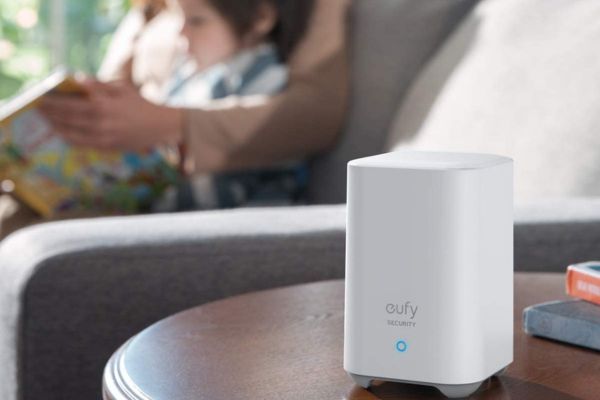 Recording
Both doorbell cameras feature motion detection capacity and can record continuously. To store the recorded footage, Arlo Essential Wired Doorbell requires a cloud subscription, whereas Eufy Security Video Doorbell has local storage (built-in) as well as a cloud subscription.
Audio
Like other doorbells, both Arlo Essential and Eufy also feature two-way audio. Arlo's monthly subscription fee activates its two-way audio. If you want to activate the audio feature in Eufy Security Video Doorbell, you have to pay for this feature, too.
Night Vision
Arlo and Eufy Doorbell- both cameras offer clearer night vision, so there won't be any inconvenience securing your home any time from day to night. Compared to the Arlo Essential Wired, the Eufy's night vision is more limited up to 5ft.
Warranty and Customer Service
Arlo Essential Doorbell comes with a one-year official warranty, whereas the Eufy Security Video Doorbell can be bought with a two-year warranty from the brand. Besides, each company has very supportive and responsive customer service. You can reach Eufy via email, online chat, or phone call; Arlo, too, has numerous videos and articles on its website, as well as email, chat, and OnTech service (payment required).
Final Words
Finally, between Arlo vs. Eufy's doorbell, it's the verdict time! Both are practical choices if you want to upgrade your property's security system. With so many advanced features, Arlo comes at a more affordable price range with a wired installation process and a monthly subscription fee, whereas Eufy offers subscription-free door-front surveillance from anywhere, anytime! So, based on your preference, you can choose any of these Doorbells.
FAQ:Arlo Vs Eufy Doorbell
Is The Arlo Doorbell Worth It?  
Yes, Arlo doorbells have an array of cool features, including high camera resolution, clear footage, smart alerts, emergency calls, an in-built siren, and more. That's why Arlo doorbells are worth your purchase.  
Is Arlo Doorbell 2k Or 4K?  
Arlo produces a range of high-quality video doorbells. Among them, the Arlo Essential Wired is 2K, and the Arlo Ultra-2 wireless security camera is 4K. You can use two Arlo video doorbells simultaneously to enhance security across the house or apartment.  
Related Posts:
Does Ring Doorbell Need Wifi
Best Place To Install Ring Doorbell