A Ring doorbell is an effective solution to enhance the security of your home or establishment. With a Ring Doorbell, you can monitor the doorsteps. Smart doorbells like Ring doorbells come with smart features and an array of functionalities. But do you need a Wi-Fi connection to operate a Ring Doorbell and unlock all its potential, or can it function without the Internet? In this post, we'll explore these queries. Hop on!  
Does Ring Doorbell Need Wifi?
Yes, a Ring Doorbell requires a Wi-Fi connection to function properly with its convenient features. It requires a strong Wi-Fi connection so you can monitor live streams or talk to the person in front of your door without any interruption. Without a stable internet connection, a Ring Doorbell won't send notifications to you properly, and you cannot access the device remotely.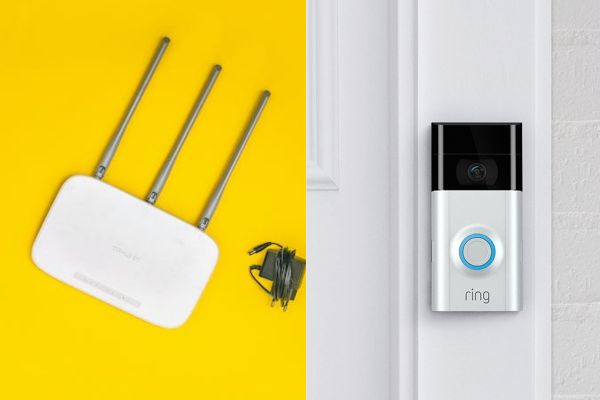 Why Ring Doorbell Need Wifi?
Ring Doorbell needs Wi-Fi to connect to the internet. A stable Wi-Fi connection enables a Ring Doorbell to provide you with several advantages, such as live video streaming, recording, and remote access. Without Wi-Fi, the doorbell won't be able to transmit data to your monitoring device, and you won't be able to receive anything remotely. That's why Wi-Fi or a stable internet connection is a prerequisite for the proper functioning of a Ring Doorbell.
See Also: Best Place To Install Ring Doorbell
What Happens If Ring Doorbell Loses Wifi Connection?
When a Ring Doorbell loses its Wi-Fi connection, the device gets interrupted from working efficiently. However, without Wi-Fi, a Ring Doorbell can capture and store video footage on local storage. Once the Wi-Fi connection gets restored again, the device will upload the stored video footage to the cloud and start working properly.   
Does Ring Doorbell Work With Mobile Data?
Yes, Ring Doorbell can work with mobile data with a strong mobile data signal. You can use mobile data to monitor, send, and receive information if you don't have a Wi-Fi connection. One thing to remember is that frequent use of mobile data can consume your data plan quickly. 
A Ring Doorbell can work with any cellular network that offers 3G, 4G, or 5G data connectivity. You have to make sure that your mobile data plan offers sufficient data bandwidth to support the device's usage. The minimum upload and download speed of a Ring Doorbell camera is 1Mbps for optimal performance. It's also worth noting that different carriers may have varying signal strengths in different locations. So, it's recommended to test the signal strength in your specific area before subscribing to a particular cellular data plan.  
Can Ring Doorbells Record To An NAS Or SD Card Without Wifi?
Not all, but some Ring Doorbell models, such as the Ring Doorbell Pro and Elite, support local storage options like NAS (Network Attached Storage) and SD (Secure Digital) card storage, which can record video without an internet connection.
Using local storage options like NAS or SD card storage can provide several benefits to customers:
Continuous recording when the device loses Wi-Fi connection,
Greater control over their data and privacy
Easy access to video footage directly from the device or from the SD card
However, it's important to note that when the doorbell records to local storage options without wifi, it will not be able to send notifications, provide remote access, or allow live streaming. Additionally, you should ensure that the local storage options are compatible with the device's technical requirements for recordings.
Can You Use A Portable Hotspot If You Don't Have A Wifi Network?
Yes, Ring Doorbell is compatible with a portable hotspot, which is handy if the internet connection suddenly gets interrupted or you don't have a Wi-Fi connection; a portable hotspot connects your Ring Doorbell to the internet via a cellular network.  
By following the steps below, you can set up your Ring Doorbell with a portable hotspot:
Turn on the hotspot and ensure that the cellular connection is stable enough.
Follow the instructions of the Ring App on your mobile to set up your Ring Doorbell.
Select the hotspot name of your device from the list of available Wi-Fi networks.
Type the password of your hotspot network and let the device connect to the internet.
When the Ring Doorbell gets connected to the internet, your device will start working to send notifications and receive commands, record videos, and provide remote access, just like you would with a standard Wi-Fi network.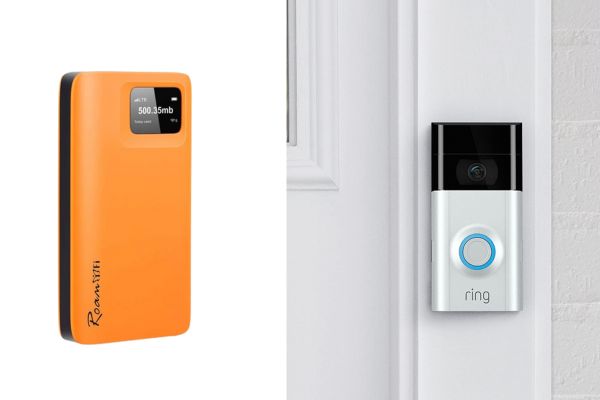 Final Thought
So, to run a Ring Doorbell camera (wireless or wired), you must need a stable internet connection; it can be a Wi-Fi or cellular data plan. Otherwise, you won't be able to utilize its perks like live streaming, two-way audio, alerts, and other updates, and its service will be interrupted. Hope this article has covered all your queries on Ring Doorbell set-up and connectivity. Thanks for reading!