In the realm of vacuum cleaners, Dyson Vacuums upholds a name for itself, and the brand is regarded as producing "technologically highly efficient" vacuums. Thousands of users fancy Dyson vacuums for their smart cleaning technology, ranking them above other renowned brands available in the market. From traditional upright and stick models designed with upgraded technology to sleek and smarter robot vacuums, Dyson offers stand-out solutions for all! In this post, we will go beyond the shiny advertising gimmicks and unveil whether Dyson vacuums are worth it. If you're one of those who want to know whether Dyson's reputation can live up to real-world expectations or it's just the brand's hype over substance, then you're in the right place! Let's dive into the insightful dive into Dyson vacuums to see if it is worth your bucks!
Are Dyson Vacuums Worth It?
Yes! Dyson vacuums are worth it despite their higher price tags. Dyson vacuums are durable and can last up to 10 years! These vacuums can upkeep your floors, carpets, upholstery, furniture, and hard-to-reach areas with their adjustable suction empowered by Dyson's unique vacuum technology and ability to clean multiple surfaces at a time.
See Also: How Long Do Dyson Vacuums Last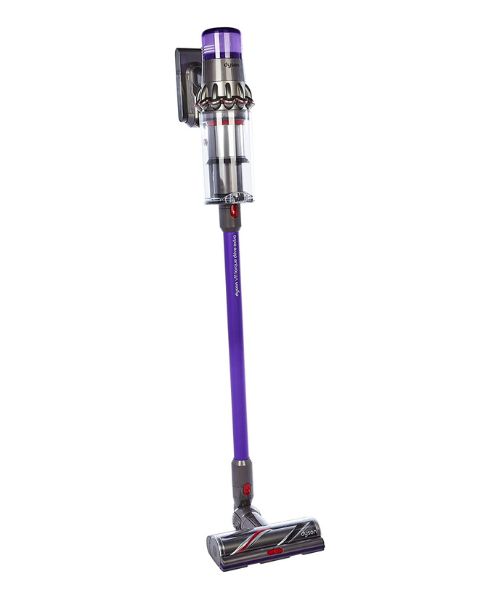 Advantages And Disadvantages Of Dyson Vacuums
Advantages
Advanced Technology
Dyson vacuums are furnished with their own technology and equipped with a unique filtration system and suction capacity to take in dirt, dust, and debris from multiple surfaces, including carpets, hardwood floors, upholstery, etc. Its advanced technology ensures clog-free cleaning sessions, saving you time and effort.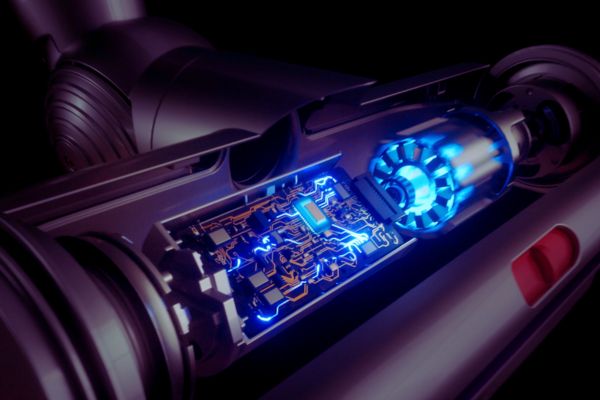 Wide Range of Vacuums
Dyson offers a one-stop solution manufacturing a wide range of vacuum cleaners for all users. People often tend to avoid Dyson due to their reputation for producing high-priced vacuums. But to inform you, Dyson also produces affordable vacuums below $300 aside from its pricier models. You can choose any type of corded, cordless, upright, stick, handheld, or robot vacuum compatible with different surfaces of your home.
See Also: Moosoo Vs Dyson
Advanced Filtration
Dyson vacuums come with advanced HEPA filters that trap fine particles, allergens, and even microscopic pollutants and leave no way out. That's why allergy-prone vacuum users highly sought after Dyson vacs.
Disadvantages
Expensive
Most high-quality Dyson vacuums tend to be more expensive compared to other brands like Shark or Hoover. The innovative technology, creative and ergonomic design, and user-friendly features of Dyson contribute to such a higher price point, which might not fit everyone's budget.
Heavier and Bulkier
Due to durable and robust construction, Dyson vacuums might feel heavy, especially its upright models (some models may weigh 15 lbs. or more). Dyson vacs are bulky in size, too, and may take up more space to store. Even Dyson stick vacuums weigh more (around 6 lbs.) than other stick models from other brands (3 to 4 lbs.).
Higher Replacement or Repair Cost
Over time of use, you may need to replace parts of your Dyson or repair them from time to time. Due to high quality and authentic replacement, it will cost you a little more; either you repair or replace any part of the Dyson.
Reasons Why Dyson Vacuums Are Worth It
Powerful Multiple Surface Cleaner: Dyson leads the market with its most powerful vacuums equipped with superior and unmatched multiple surface cleaning capacity.
Unique Ball Technology for Effective Cleaning: Dyson incorporates unique ball technology for incredible maneuvering and ease of use and sweeps hard-to-reach areas.
Super Convenient Bagless Vacs: Dyson vacuums offer bagless vacuum models, eliminating the need to spend on constant recurring costs. Dyson Vacs come with larger and easier-to-empty dust cups than most vacuums.
All the Necessary Attachments Included: A wide range of cleaning attachments included with each Dyson vacuum is capable of removing all types of dirt, dust mites, pet hair, or any other mess from different surfaces and hard-to-reach areas!
Longer Lifespan: Dyson vacuums have longevity with a lifetime filter, and many of its models have motors with a 20-year warranty. So, if Dyson vacuums are in good hands, they can serve for a lifetime!
Why Dyson Is So Expensive?
People often tend to skip Dyson vacs as these cleaners hold a hefty, pricy spot most of the time in exchange for superior quality. Considering the value Dyson vacuums add to your regular life, this price often doesn't matter for many. The following facts will elaborate on why Dyson vacuums are costly:
Dyson vacuum cleaners are expensive due to their innovative technology, advanced engineering, and unique features such as cyclone suction and HEPA filtration.
Dyson doesn't compromise on quality and never includes average or low-quality parts in their manufacture, or even replacement parts and accessories.
High-quality components, durability, and performance contribute to Dyson's premium price.
Unlike other vacuums, Dyson includes numerous attachments to achieve your desired cleanliness each time.
Dyson offers more than 10 years of warranty with an extended lifespan for the motor and filters, which is also peerless to other brands.
Are Dyson Vacuums Better Than Others?
Yes, Dyson vacuums are better than many other vacuum models. Users subscribe to Dysons for their powerful suction, cyclone technology, and advanced filtration. Advanced technology and more efficient cleaning keep the brand ahead of its competitors.
Although Dyson tends to be pricier due to innovation and features, not all of the models hold the same pricier spot. Dyson also offers affordable vacuums with adequate suction and necessary attachments like Shark. If you talk about the Miele, it emphasizes specialized models for different floor types, but Dyson focuses on multiple surface cleaning features so that you clean all your surfaces with one model. Compared to Bissell, Dyson can pick up pet hair efficiently and includes more cleaning tools to tackle different surfaces and debris.
Final Words
Dyson vacuums are premium and provide optimum cleaning performance each time. These vacuums are very easy to maintain, whether it's disposing of the dust or cleaning the filter. Even if you're prone to allergies or any other respiratory issues, Dyson vacuums can keep you safe. Despite its high price tag and slightly heavier weight, which is typical of all the robust and premium vacs out there. To sum up, Dyson vacuums are reputed for top-of-the-line and supreme quality vacs and, of course, worth your bucks!