Moosoo and Tineco are both popular brands known for their versatile cleaning solutions, including vacuum cleaners. Moosoo vacuum cleaners are more affordable and offer various corded and cordless models, whereas Tineco produces technologically advanced vacuums that are mostly cordless. However, both brands produce an array of easy-to-use vacuums that might lead to confusion between Moosoo and Tineco!
To help you choose, we have scrutinized the two best vacuum cleaners from Moosoo and Tineco in our testing lab and present you with an in-depth analysis to find out which vacuum cleaner is the best buy for you.
Moosoo Vs Tineco: Best Cordless Vacuum Comparison
MOOSOO K17 Stick Vacuum Review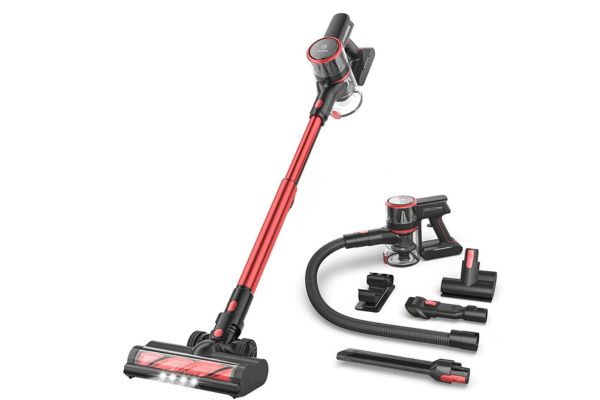 Moosoo K17 is a rechargeable stick vacuum that effectively operates for up to 30 minutes and collects fine particles from multiple surfaces, including hard floors, stairs, carpets, sofas, car seats, etc. Its additional cleaning tools will help you clean hard-to-reach areas in handheld mode.
The Moosoo K17 is manufactured with a powerful 23KPa suction capacity, which is very effective in extracting stubborn dirt quickly. This budget-friendly vacuum cleaner has a 0.8L dust cup capacity with effective HEPA filtration systems. Besides, the Moosoo K17 is a quiet vac, emitting very little noise that won't bother your ears.
Pros
Affordable and cleans well
Quickly pick up debris
Works on multiple surfaces
23KPA suction power
4-stage filtration system
≦65dB of noise
Cons
Tineco floor 3 Review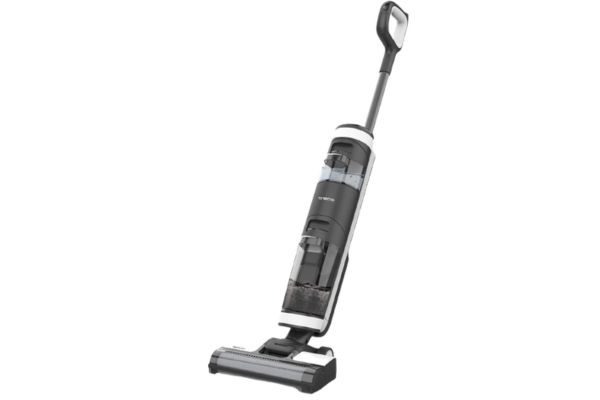 Tineco produces a number of wet and dry vacuum models, and the iFloor 3 is one of them. This wet and dry vacuum is cordless and effectively works on hard floors for up to 25 minutes. The iFloor 3 has a powerful suction power and boasts self-propelled cleaning capacity, thanks to its advanced technology that keeps this upright vac ahead of other vacuums at this price range.
The Thineco iFloor 3 has a dual tank- one is for cleaning solution (0.6L), and the other is for dirt water (0.5L). Both tanks are easy to clean; their filtration system is fully sealed, so no particles can get back into the air. In addition, this upright vacuum comes with multiple handy cleaning tools that keep your hard floors shiny. However, its noise level is slightly higher than the Moosoo K17.
Pros
Cleans wet and dry messes
Effectively works on hard floors
LED display shows battery status
Two separate tanks for clean water and collected dirt water
Decent dust cup capacity
Cons
Louder than the MOOSOO K17
MOOSOO K17 vs tineco ifloor 3 Comparision Table
| | | |
| --- | --- | --- |
| Features | MOOSOO K17 | Tineco ifloor 3 |
| Weight | 2.84 lbs. | 9.9 lbs. |
| Battery Life | Up to 30 minutes | Up to 25 minutes |
| Bin Capacity | 0.8L | 0.5L |
| Filter Type | HEPA | HEPA |
| Form Factor | Stick | Upright |
MOOSOO K17 Vs Tineco floor 3 Comparision In-Details
Design and Structure
MOOSOO K17 are Tineco Ifloor 3 is different in their design and structure- MOOSOO K17 is a lightweight stick vac, only 2.8 lbs, and can be turned into a handheld vacuum. On the other hand, Tineco iFloor 3 is an upright vacuum heavier than the K17.
Ease of use
MOOSOO and Tineco- both vacuums are easy to use; with MOOSOO K17, you can clean your household surfaces using stick or handheld modes. On the other hand, Tinceco rolls over different types of hard floors and picks up wet/damp or dry dirt from the surfaces. Both vacuums come with additional cleaning tools. However, with MOOSOO K17, you can clean edges and hard-to-reach areas more easily.
However, MOOSOO K17 is more lightweight than the Tinceco iFloor 3 and produces less noise while rolling over on surfaces.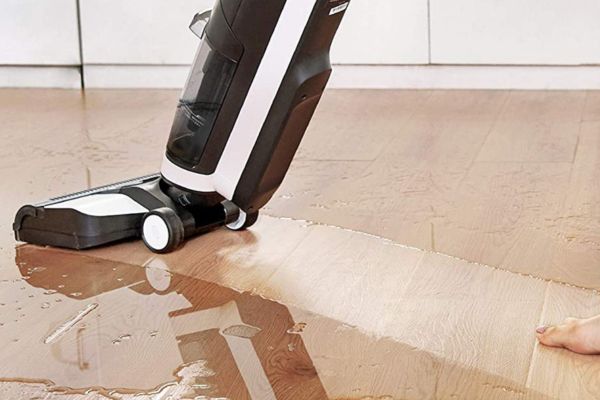 Surface Coverage
Between MOOSOO K17 and Tineco iFloor 3 vacuum, the Moosoo K17 is more versatile and can navigate various surfaces like floors, carpets, upholstery, car seats, etc. You can use its handheld modes for convenient cleaning. On the other hand, the iFloor rolls best over hard floors and quickly picks up all the messes on its way.
Noise level
When we put these two vacuums on our lab tests and set them for collecting different types of dirt, both passed well impressively. However, the wet & dry Tineco iFloor 3 is louder than Moosoo K17.
Filtration
The filtration system between these two vacuums is a tie! MOOSOO K17 and Tineco iFloor feature fully sealed, effective HEPA filtration systems that you can wash after completing your cleaning tasks. While testing these two vacs in our lab, both were convenient for disposing of dirt and cleaning the bins easily.
Accessories
Both the K17 and iFloor 3 come with necessary additional cleaning accessories. The MOOSOO K1 includes a cleaning brush, crevice nozzle, 46mm hose, electric sofa brush, electric LED floor head, and retractable tube. On the other hand, the iFLOOR 3 includes the main body, Tineco Hard Floor Cleaning Solution, HEPA filter, charging base, and 3-in-1 cleaning tool.
Bag Or Tank Capacity
Although it seems that the dust cup capacity of MOOSOO and Tineco vacs is almost the same, we found the K17 is a little bit larger than the iFloor 3; MOOSOO K17 comes with 0.8L dust cup capacity, whereas the Tineco iFloor 3 has 0.5 dirt water tank capacity.
Battery Life
Based on the dirt type and using suction power, the battery life of a cordless vacuum varies. If you use the vac at its maximum power level, the battery will drain faster. Usually, the K17 can operate for up to 30 minutes, whereas the iFloor 3 can run for up to 25 minutes.
Cost
Compared to the iFloor 3, the MOOSOO K17 is more affordable, only $127.99. Since the Tineco iFloor 3 is a wet and dry model, its price is more than double at $299.
Verdict
MOOSOO and Tineco produce good quality cordless vacuum cleaners that provide you with the best value for money. Tineco vacuums are mostly high-end and ensure effective cleaning, whereas MOOSOO is an affordable alternative that doesn't compromise its quality. However, after rigorous tastings of the two most buzzing vacs, our experts recommend the K17 if you need a versatile stick vacuum cleaner for multiple surfaces. But if you're looking for a wet & dry vac for mostly cleaning hard floors, then the iFloor 3 is the best vacuum cleaner for you!