Missed out on the last Amazon Prime Day vacuum deals? It's back again! Yes, the Prime Day season is already peeking ahead to the official beginning of this year (July 11-12). Deals and discounts on vacuum cleaners are tickling Prime members to save some bucks this time. During this massive shopping event, you can get high-quality vacs on sale. Check out our carefully catered Amazon Prime Day vacuum deals that are tested and reviewed by Simple Living Insider experts based on their cleaning capacity, adjustable features, ease of use, and affordability. These top-performing vacuums will fit your regular needs and keep your home spic-and-span. Keeping popular brand choices in mind, we have highlighted brands like Dyson, Shark, iRobot, and Bissell, vacs with outstanding discounts. So, hurry up, don't let go of this big blast without upgrading your vacuum and other cleaning accessories!
What is Prime Deal Day?
Amazon Prime Deal is a big discount deal offered by all the renowned manufacturers. Such massive discounts are only exclusive to Amazon Prime members. Amazon Prime members can explore the site and purchase a wide range of products on sale. Amazon Prime membership costs $14.99 per month or $139 per year. Amazon also offers student discounts and a 30-day free trial if you subscribe for membership. The countdown to Amazon Prime Day this year is already on the air. This 48-hour event is set to begin on July 11 and continue till July 12.
How To Get Prime Day Deals
Amazon Prime Day deals are exclusive to its Prime members. If you want to participate in Prime Day Deals, you can sign up for Amazon Prime free trial or subscribe for Amazon Prime membership today! Without the subscription, you won't be able to access Prime Day deals. If you've not subscribed to Amazon Prime yet, don't delay getting the membership right now since the Prime Day countdown has already begun. Just open your browser, go to Amazon Prime, and subscribe to their monthly or yearly plan. As a new member, you'll get one-month free-trial means you don't need to pay for the 1st month!
Best Amazon Prime Day Vacuum Deals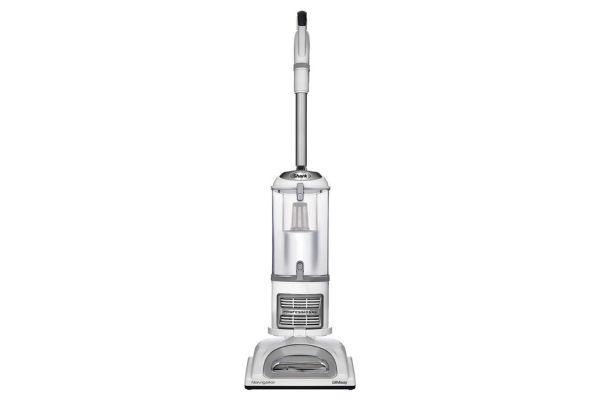 Now 20% Off
Get a 20% discount on one of the most popular upright vacuums from Shark- Shark NV356E Navigator Lift-Away Professional. The Shark NV356E Navigator Lift-Away Pro is versatile that is convertible into an upright or canister mode. Its sealed HEPA filter ensures zero leakage of dirt in the air. Its adjustable speed, swivel steering, quick dust collection capacity, and extra-large dust bin have made it the most popular choice among users. This is one of the top-rated corded vacuum cleaners on Amazon.
Why Should You Buy This:
Lightweight lift-away vac
Larger dust bin capacity (2 L)
Easy to operate on multiple surfaces
Zero leakage of dirt; sealed HEPA filter
Decent number of attachments included
Take 13% off the BISSELL CleanView Compact Upright Vacuum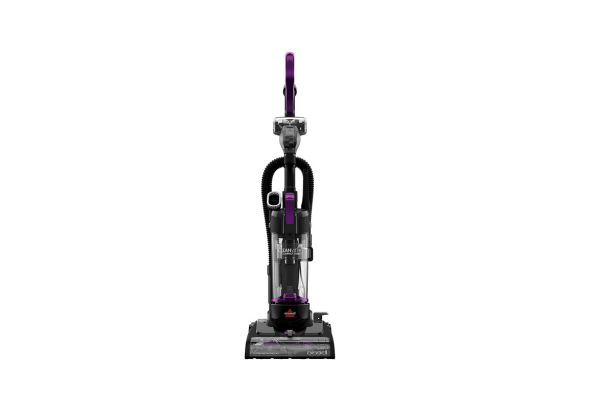 Now 13% Off
If you're on a budget, grab a 13% discount on the most compact upright vacuum cleaner from Bissell! The lightweight BISSELL CleanView Compact Upright Vacuum packs adequate suction power and a larger dust bin to keep your house spic and clean. You will love its compact design, and it can sweep floors, low-pile carpets, upholstery, and spiderwebs on wall corners effectively. Bissell vacuum cleaners also pick up pet hair without clogging the filter. It's your chance to bring this affordable vac home at a discounted price, don't waste it!
Why Should You Buy This-
Adequate suction capacity
Lightweight upright model
Compact and easy to operate
Cleans hard-to-reach areas
Longer cord (25 feet)
Necessary attachments included
Includes specialized pet tools
Take 34% off the Dyson Ball Animal 2 Total Clean Upright Vacuum Cleaner Blue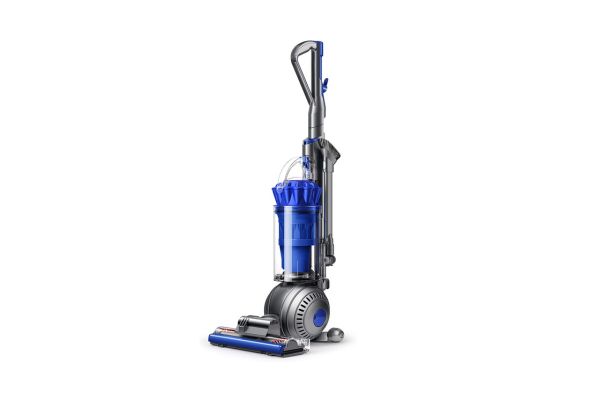 Now 34% Off
Dyson is offering 37% off on this exclusive upright vac, the Dyson Ball Animal 2. It's a high-quality vac and is widely recommended by our experts. Dyson Ball Animal 2 has strong and adjustable suction power. Its self-adjusting cleaning head picks up small or larger debris. It includes 9 additional cleaning tools that are tested for different surface cleaning across your house. Dyson rarely offers discounts on its high-quality products, so don't miss the chance this time!
Why Should You Buy This:
High-end corded vacuum
Strong suction power
Pick up debris quickly
Easy to maintain
Compatible with multiple surfaces
Loaded with necessary attachments
Take % off the iRobot Roomba i4 EVO (Amazon Prime Day Robot Vacuum Deals)  
Now 0% Off
You cannot beat the convenience of a robot vacuum, so why miss the 44% super sale on the iRobot Roomba i4 EVO (4150)? iRobot manufactures high-end robot vacuum cleaners that ease up your cleaning session with its strong suction capacity. It also sucks pet hair and other fine dirt effectively. Besides, you can schedule this smart robot vacuum for a preferred area and let it does the job. What's more? This smart vacuum can detect dirty spaces in your home and clean them accordingly, and this multi-purpose vac runs for up to 75 minutes.
Why Should You Buy This:
Smart multi-surface cleaner
Auto adjustable suction
Dirt detection sensor
Schedule cleaning
Customizable cleaning zone
Longer battery life
Voice controlled
Take 23% off the SAMSUNG Jet 60 Flex Cordless Stick Vacuum Cleaner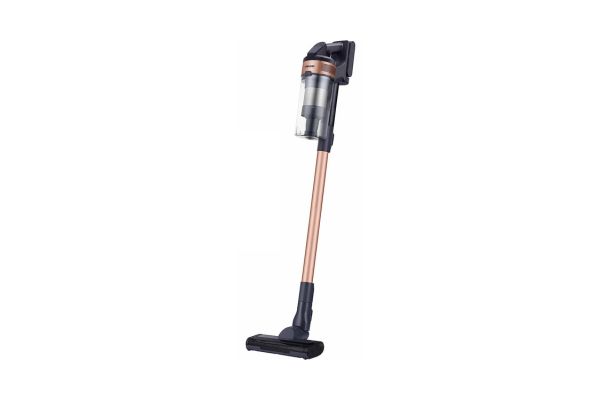 Now 23% Off
If you're into the cordless vac, then it's time to save money and space at the same time with this SAMSUNG Jet 60 Flex stick vac at a 20% discounted price. By converting this stick vac into a handheld mode, you can easily clean corners and edges, upholstery, baseboards, car seats, and other hard-to-reach areas for up to 40 minutes. What we mostly like is its dust cup has a double capacity compared to other regular stick vacs, and it's very easy to clean and maintain.
Why Should You Buy This:
Convertible stick vac
Decent run time
Lightweight cordless model
Larger dust cup (0.8 L capacity)
5-layer filtration system
Easy to maintain
Amazon Prime Day Cordless Vacuum Deals
Amazon Prime Day Corded Vacuum Deals
Amazon Prime Upright Vacuums deals
Prime Day Shopping Tips
If you're a new Prime member, the following Prime Day shopping tips will help you to participate in the big deals:
List your desired products. Don't get overwhelmed seeing numerous alluring advertisings on products that you don't need. List out your necessary product category, and simply search your products from each category you may need. It will make your shopping a lot easier.
Determine First-Party Deals. To avoid any fraudulent acts or get trustworthy quality products, you should always rely only first-party deals that are directly offered by the manufacturer.
Avoid No-Name Products. It won't be surprising if you encounter any unethical act, like getting low-quality products that are not sustainable and do not reflect what is advertised. To avoid such a situation, you should always check out product names, their brand values, user ratings, and feedback (if available).
Act Promptly. Prime Day deals are time-bound, and on top of that, popular items get sold quickly. When you find a deal, add it to your cart and checkout quickly to avail the discounts.
Amazon Prime Day Vacuum Deals: FAQ
Can Non-Prime Members See Prime Day Deals?
No, Non-Prime members cannot see Prime Day Deals. Only Prime members can exclusively access such big deals and avail of them. 
Who is eligible for Prime Day? 
Amazon Prime members are eligible for Prime Day. Anyone who can maintain a monthly or yearly subscription fee ($14.99 per month or $139 per year) can be an Amazon Prime member and avail of the discounts on products. 
Are Prime Day Deals Worth It? 
Prime Day Deals brings a lot of products on a big sale which is a great opportunity to buy necessary items at lower prices. During these two-day events, Amazon Prime members can purchase many good-quality products at a lower price. 
When is Amazon Prime Day 2023? 
Amazon Prime Day 2023 is all set to start on July 11 and 12.