In the realm of vacuum cleaners, Dyson is the reflection of luxury, robust, and advanced consumer products. Dyson vacuum cleaners boast shiny and futuristic designs with creative innovations and all the necessary perks but at a lofty price tag. You might wonder why Dyson vacuums are so expensive. While many vacuum brands in the market compromise build quality or cleaning capacity to make vacuums more affordable, Dyson stands out due to its overall top-notch functionalities. Let's find out the key reasons- why are Dyson vacuums so expensive?
Why Are Dyson Vacuums So Expensive?
Research and Development
Dyson always focuses on research-based development for innovation and upgrades to uphold its quality and reliability. Focusing on the future, Dyson invests a lot in product research and development. Without such dedicated investment, no development would have been possible. In 2020, the brand announced a massive investment of an additional $3.7 billion for the upcoming five years of development. The research and development costs are included in Dyson vacuum pricing, which makes them more expensive.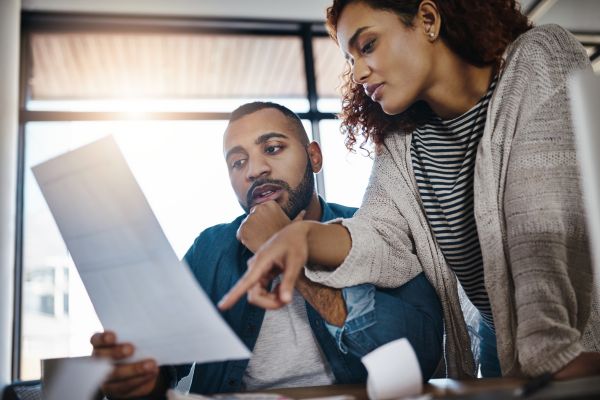 Superior Quality Control Policy
Dyson ensures the quality of each product before releasing them on the market. To maintain the quality standard, vacuums are tested, checked, and rechecked from time to time. Such expensive quality control tests can be a significant reason behind vacuums' high prices. Dyson implements many tests on their products, including the following:
Drops tests
Air purifiers
Lifetime usage tests
Slam tests
Tipping tests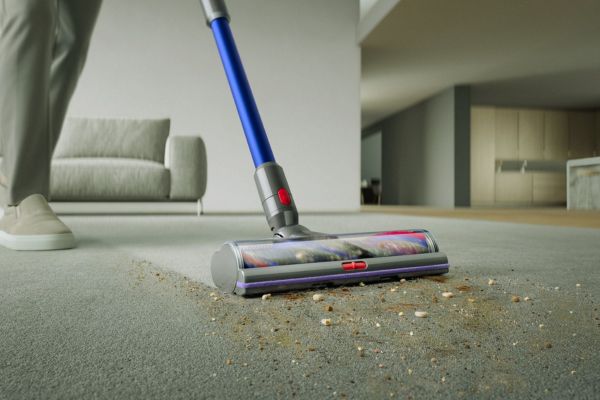 Incorporating Innovative Technology  
Since the brand introduced bagless vacuums, it's been incorporating innovative and advanced technology, such as cyclonic suction and ball technology, to achieve cleanliness with minimal exertion. Latest and advanced technology, unique designs, and production require higher costs, and consequently, the price of Dyson soars high.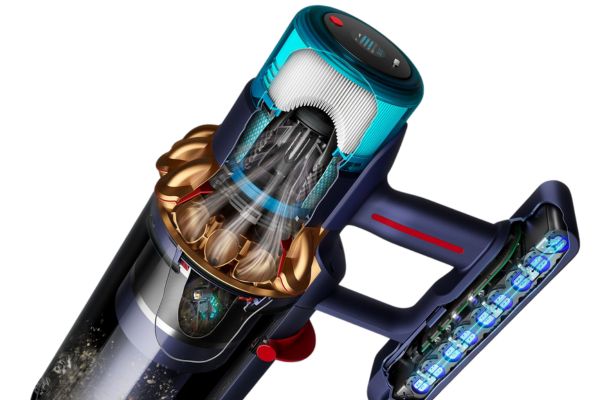 Premium Materials  
Dyson has an unmatched reputation due to their premium vacuum cleaners that can last up to ten years. Dyson's premium materials used in internal machines and external covers have made the machines extend for a longer duration.
Dyson vacuum cleaners are made of heat-resistant materials that can withstand up to 140 degrees Celsius (284 degrees Fahrenheit). Such robust construction ensures high temperature doesn't damage, burn, or melt components while used. The company follows 'Finite Element Analysis' to determine functional, durable, and lightweight materials that can provide optimal performance and last for a long time.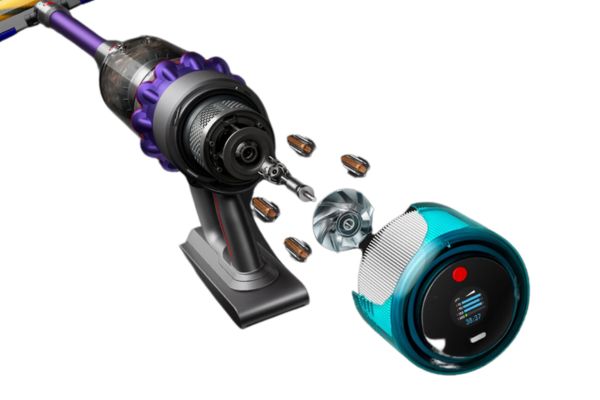 Extra Tax Pay  
When you purchase branded products, it means you're paying for the brand name, design, support, and many more additions. Sometimes the quality of the product is not worth it as you expected. However, premium brands, like Dyson, are different. You pay higher for the Dyson, and you pay extra tax based on the price of the product. There won't be anything wrong in saying that the high prices of Dyson vacuum cleaners are worth your every purchase.
Are Dyson cleaners worth it?
It's true that Dyson features a higher price range compared to other premium brands in the realm of vacuum cleaners. However, it's also worth mentioning that each of the Dyson vacuums has an excellent cost-to-benefit ratio. In exchange for a lofty price tag, Dyson vacuums ensure spotless surfaces with advanced cyclonic technology, optimal cleaning with different cleaning modes, and various cleaning attachments. With proper care and maintenance, a very basic Dyson vacuum can even last more than 5 years! All these provided value and benefits are worth your every vacuum purchase from Dyson.  
Advantages and Disadvantages of Dyson Vacuum Cleaners   
Advantages:
Powerful Suction For Superior Cleaning: Designed with powerful cyclonic technology, Dyson vacuums create strong and fade-free suction power. Such higher capacity makes the vacuums efficiently clean dirt and debris from various surfaces.
Longer Run-time and Cord Length For Ease of Use: Dyson manufactures high-end cordless stick vacuum cleaners. Some of these vacuums can operate for up to one hour. The brand also produces advanced upright vacuums featuring approximately 40-ft longer cords. Such length of the cord is very convenient to vacuum a larger area.
Bagless Design For Cost-Effective Vacuuming: Dyson introduced bagless vacuum cleaners in the market for the first time. Their innovative designs bring reusable dust cups that are easy to use. Dyson bagless vacuums are rinseable as well as easy to dispose of the dirt in the trash can.
Effective Filtration For Improved Air Quality: Dyson vacuums, like the Dyson Ball MultiFloor Upright Vacuum, are equipped with HEPA filters. These filters can capture allergens and microscopic dust particles up to 0.3 microns, which ensures no leakage in the air. Such filtration systems improve air quality and make the living environment safer for allergy sufferers.
Versatile Attachments to Tackle Multiple Surfaces: Dyson vacuums include an array of necessary cleaning attachments such as crevice tools, advanced cleaning heads, brush tools, and pet-special tools to upkeep the pristine elegance of different surfaces at home and business.
Disadvantages:
Cost: Dyson vacuums tend to be more expensive due to their highly efficient build quality, integrated advanced technology, and some other cost variables.
Weight: Dyson uses high-quality materials to uphold the brand standard. Such robust construction may make Dyson vacuums 2/3 lbs. heavier than many ordinary vacuums.
Noisy Operation: You should not expect Dyson vacuums to be whisper-quiet. These vacuums emit approximately 78 dB+/- sounds, which might be a concern for quiet cleaning lovers.
Why Dyson is so Popular?
Consistent Development: Since its foundation, Dyson has been maintaining its robust quality standards and remaining consistent with upgrades and innovations. The brand's superior cleaning technology and its commitment to consistent evaluation ensure high-performance products. Dyson's reputation for exceptional quality and customer service further cements its popularity among users.
Committed to Innovation: Dyson vacuum is mostly popular for its bagless vacuum. The brand first introduced bagless vacuums in the market, and since then, it has launched several new and upgraded models with intensive research and inspections.
Ergonomic Designs: These vacuums feature user-friendly designs, can be used both in small and larger areas, and last for a long time compared to other vacuums. From adjustable suction to longer operating time to wet and dry messes tackling capacity, Dyson has it all!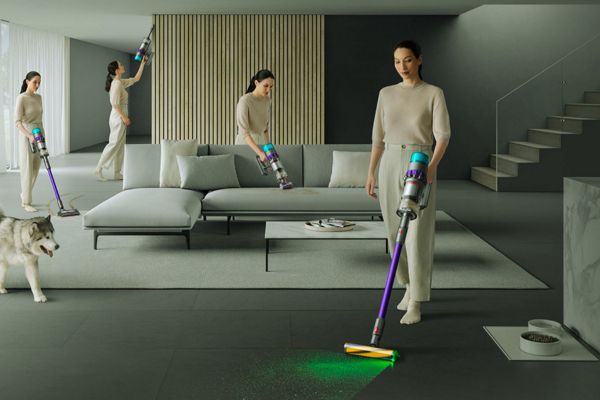 What Is Special About The Dyson Vacuum?  
Dyson is well-known for its state-of-the-art Cyclone technology. It helps the machine circulate airflow at high speed, which enhances suction power to maximize cleaning results. Let's see the features unique to the Dyson:
Cyclonic technology to clean surfaces and improve living air quality
Convenient hose for optimal cleaning functions
Transparent dust cups for ease of use
Ball technology for easy maneuvering
Final Verdict
Although Dyson vacuums' price may seem wallet-shaking, their efficient cleaning capacity is worth every penny. Users often sought expert opinions about the justification of such a higher price. The fact is that along with such high-quality products, you'll get a longer warranty as well as life expansion with proper maintenance. Not to mention their cleaning capacities and ease of use, for which the brand is still positioned at the top level. So, when you're opting for such power-packed models designed with super convenience, you have to pay a little bit more compared to the average price range.