In the world of smart security systems, Arlo and Lorex are household names for exclusive indoor and outdoor surveillance. Although Arlo has limited models, it provides an array of effective smart features and surveillance systems, including cellular security cameras, whereas Lorex offers numerous options to choose from, from affordable to highly expensive PTZ security cameras. Let's dive in for an in-depth analysis of Arlo vs Lorex and figure out which brand has the best options for your security needs.  
Arlo Vs Lorex- At a Glance
Arlo Camera Review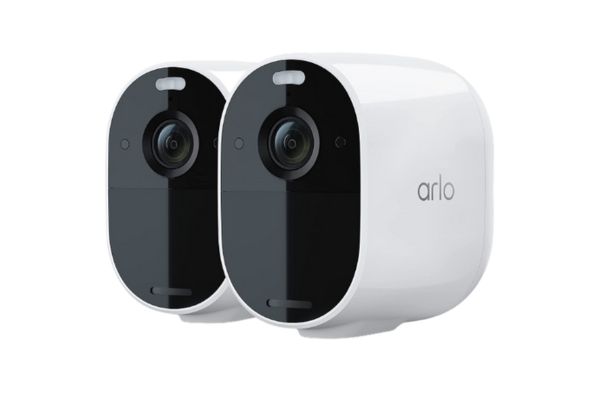 Arlo offers high-tech security systems; since 2014, the brand has been manufacturing an array of smart security cameras, ranging from wireless Wi-Fi to cellular security systems. These cameras provide high-quality footage and streaming up to 4k resolution with a wider field view and, at the same time, ensure better nighttime surveillance.
Besides, Arlo produces specialized floodlight security systems, doorbells, and recently launched All-In-One Sensor to simplify your home security. Subscribing their monthly or yearly plans (Secure, Secure Plus, Safe, and Secure Pro), you can customize high-quality footage recording, smart activity zones, 24/7 emergency response, crash detection and response, and much more!
Pros
High-tech security camera
Camera resolution up to 4K
Wireless and Cellular options are available   
Smart home integration
Effective customized solution
Easy to install
Cons
Limited option for low-priced cameras
Lorex Camera Review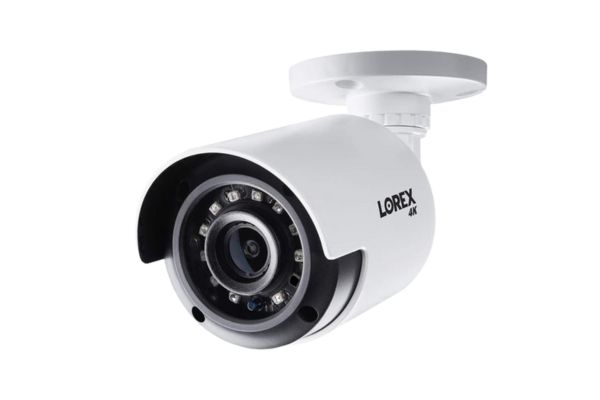 Lorex has been providing a wide range of security cameras since 1991, and their security cameras efficiently secure your home or businesses, including large properties or offices. The company offers abundant models, starting from affordable to highly customizable surveillance systems. Similar to Arlo, Lorex also provides both decent and super high-quality footage during day and night.  
Most Lorex security cameras are wired, but it also offer some handy security components to choose from, including battery-powered indoor and outdoor doorbell cameras, wireless IP cameras (Wi-Fi), PTZ security cameras, etc. Unlike Arlo, most Lorex cameras use NVR or DVR to store recordings, and there is no monthly subscription fee. Lorex cameras support micro-SD cards for storing feeds.  
Pros
Superior footage quality
Affordable models
Customizable motion detection
Can be used for home and business
No additional subscription cost
Cons
Similarities Of Arlo Vs Lorex
Arlo and Lorex- both brands offer high-quality footage and clearer night vision security cameras. They have motion detection sensors, and their recording procedures are customizable. Take a look at the similarities between Arlo and Lorex security cameras at a glance:
Both brands offer wired and wireless cameras
Can be used for indoor and outdoor
High-quality surveillance system
Features brighter and effective night visions
Customizable motion-detection zone
Both brands offer cloud storage facility
Feature smart home voice command system
No contract or service agreement is required
Dissimilarities Of Arlo Vs Lorex
Installation
Since Arlo cameras are wireless, they are easier to install. Wireless battery-powered cameras are also flexible to relocate based on your needs.
On the other hand, Lorex provides both wired and wireless security cameras. Wired cameras are more complex to install and difficult to relocate than wireless cameras set up.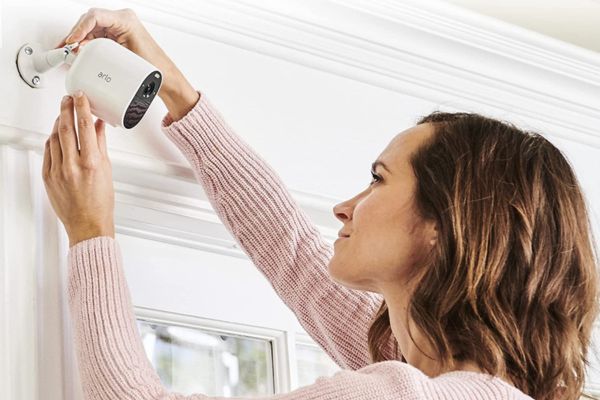 Resolution
The footage-quality battle between Arlo and Lorex is nearly a tie. Arlo security cameras' resolution varies from full HD 1080p up to UHD 4k. On the other hand, Lorex offers 720p up to 4k resolution.  
One thing to note is that some Arlo models make use of HDR technology that effectively balances the dark and bright areas within its range and enhances visibility. Whereas Lorex doesn't use HDR.  
Night Vision
Arlo and Lorex both cameras provide color and infrared night vision.
Arlo's integrated spotlight color night vision automatically starts working if the camera detects any motion. During live streaming, night vision mode shows a color feed. While in recorded mode, the Arlo camera feed is infrared. However, some Arlo cameras' night visibility range is limited than Lorex.
Lorex camera night visibility is also impressive since some models can cover up to 150 feet with ambient color night vision or high-quality infrared LDE lights. If you need a larger area coverage during the night, then go for the Lorex 4K UHD security camera.  
Field of View and Zoom
Arlo cameras open up to a 180-degree viewing angle and include an automatic zooming feature. On the other hand, Lorex produces specialized PTZ security cameras that can cover a wider area with their 360-degree rotation capacity.
So, Arlo security cameras are recommended for small to medium households, both indoor and outdoor usage. Since Lorex security cameras feature a wider field view, convenient for larger areas.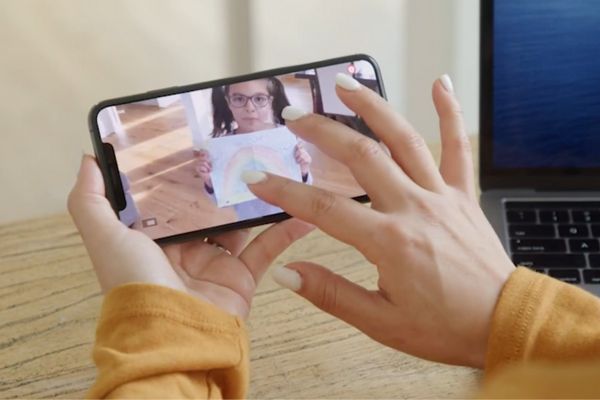 Detection
The smart detection capacity of Arlo and Lorex varies. Arlo has an array of customizable smart detection features, including motion-zone activities, specialized alarms, people and package detection, crash notification, and more. To get these features, you need to subscribe to Arlo's secure plans.  
On the other hand, Lorex cameras' smart detection setup is a bit more complex than Arlo's. Lorex cameras also include person, facial recognition, and motion zone detection features in most models you can enjoy without any subscription fee!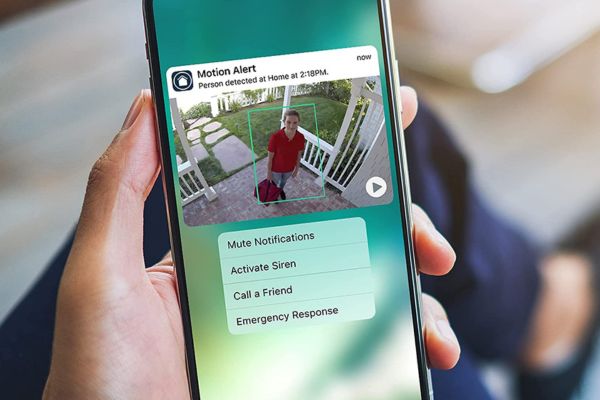 Storage
Arlo security cameras are best for cloud storage; few of them are capable of storing footage locally.
On the other hand, Lorex is best for local storage that can store up to 4 TB. This storage capacity is huge, easy to access, and, most importantly, these cameras can record continuously. And there is no monthly subscription fee!
Product Range
In addition to standard security cameras, Arlo produces doorbell and floodlight cameras, an all-in-one home security system, solar panel chargers, and charging stations for compatible models.
On the other hand, Lorex produces both analog and digital security cameras, including IP, PTZ, spotlight, floodlight, and wire-free security cameras. In addition, the company also produces security recorders and distinctive accessories for their corded and cordless security systems.
After Sales Support
Both companies provide a one-year warranty and after-sales support.
You'll get customer support for Arlo's product until the warranty ends if the damage isn't caused by you or any accident or misuse. Talk to their customer care and consult accordingly.   
Similar to Arlo, Lorex also provides a one-year warranty, but here, you can purchase an extendable warranty. Within its extended time period, you can ask for repair or replacement if the camera gets damaged by a power surge. Besides, Lorex claims to have a refund policy within 30 days of purchase.
Cost
Arlo produces a limited number of security cameras and doorbells ranging from $100 up to $500.
On the other hand, Lorex is more versatile. The company offers plenty of options ranging from $90 to a whopping $1000!
Usage
If you like to secure your home with more smart features, then Arlo is a good choice. Besides, Arlo produces a cellular security camera by which you can install a security system in a remote area, like your vacation house, without a power supply and Wi-Fi.
If you need to secure a larger area, like big construction sites, airports, larger hall rooms, and shopping malls, Lorex security cameras are best.
Final Thought
Between Arlo and Lorex, you won't lose anything with either one. However, we recommend Arlo's subscription for its smarter integration and cellular surveillance facility. In the case of wired security systems, Lorex is good to go. With these smart surveillance systems have made our lives easier and safer; now, you can even monitor remote areas where no electricity or Internet is available.   
Arlo Vs Lorex: FAQ
Does Lorex record continuously?  
Yes, Lorex security cameras can record continuously. Besides continuous recording, Lorex also has motion and scheduled recording options.  
Can Arlo run without Wi-Fi?  
Yes, the Arlo Go 2 LTE cellular security camera can run without Wi-Fi. Instead, the camera requires a cellular plan for recording.  
How long is Arlo free?  
Arlo provides seven-day free cloud storage for its several security cameras; after that, users must pay the subscription fee. Although it was decided to stop the seven-day free trial, later, the authority decided not to interrupt this big selling point.